Govt. Brennen Higher Secondary School, Thalassery
Govt. Brennen Higher Secondary school endowed by Edward Brennen of Thalassery "to give boys of all castes, creeds, and colour a sound English education, opened in September 1862. It is one of the oldest educational institutions in Kerala.
The middle school was converted into a high school in 1868 with the first batch of matriculates passing out in 1871. After its upgradation to a college in 1890, the school continued in its old building, while the college was shifted to a separate building at Dharmadam.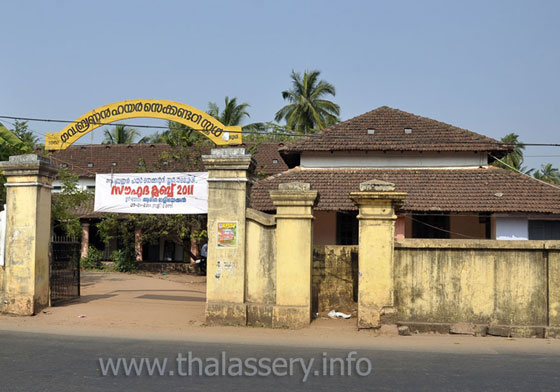 The school recorded an all-time low with 100% failure in the Secondary School Leaving Certificate (SSLC) examinations in 1997. But in 2000, three years after its cent percent failure, the school clasped the 100% victory title.

From then on, it has been an ascend step by step, with the school currently having nearly 800 students from class 5 to 10 and 480 students in the higher secondary section. The cent per cent success story, from then on, has been repeating often in both the high school and higher secondary levels.

Adding more feathers to its cap, the students of the school have won many national titles in academic and extra-curricular activities. Its recent achievements include the first position in the District IT Mela and the tenth position in the State IT Fair. A second place in the Sanskrit Festival in the district and in the Upper Primary, High School, and Higher Secondary School sections in the Thalassery South sub-district schools arts festival are its recent accomplishments. The school has also won many prizes in various quiz competitions and games.