B.E.M.P Higher Secondary School
In 1856 the school was started as Basel German Mission School. It was later re-christened BEMP School as a mark of respect to Kaikose Ruderasha, a Parsi philanthropist who donated funds for the development of the school. The school, managed by the North Kerala Diocese of the Church of South India, was upgraded to a high school by Rev. C. Mueller who came here to assist German missionary Hermann Gundert.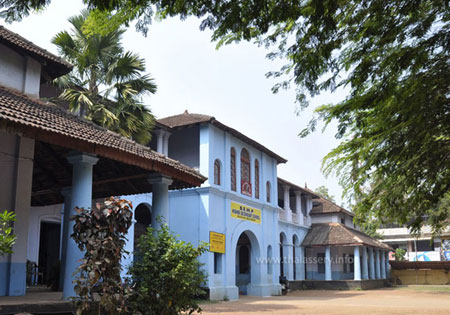 The present building of the school, located in the centre of the town, was built in 1903. The spacious hall of the building, roof made of huge wooden beams, and old-style roof tiles add to its heritage value.
Those who taught at the school included Dr. Gundert, who compiled the first Malayalam dictionary, and Keeleri Kunhikannan, who served as gymnastic instructor at the school and was considered the father of the Indian circus.